Customs Union restricts hazardous substances in EEE
The Technical Regulation of the Customs Union (Russia, Belarus, Kazakhstan, Armenia and Kyrgyzstan) "ON THE RESTRICTION OF USE OF HAZARDOUS SUBSTANCES IN ELECTRICAL AND ELECTRONIC EQUIPMENT" No. TR EAEC 037/2016 came into force 01.03.2018 and its transition period ends 01.03.2020.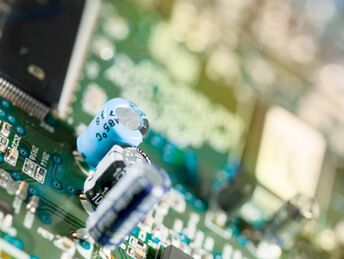 The Technical regulation is based on the RoHS Directive. Appliances within the scope are listed by tariff codes in the list attached to the Technical Regulation: e.g. household appliances, information and telecom equipment, consumer electronic devices, lighting equipment, electrical and electronic tools, leisure and sports equipment. The Technical regulation imposes restrictions on the use of the following substances: lead, cadmium, hexavalent chromium (chromium VI), mercury, polybrominated biphenyls, polybrominated diphenyl ether. If your company exports to the Customs Union area, you need to ensure well in advance that your equipment meets the requirements of the Technical regulation.
The form of conformity assurance is EAC Declaration of Conformity. EAC Declaration of Conformity is mandatory and it is already required at the customs clearance stage and then for the sale and use of the device. The product must be marked with EAC mark, which can be used when the compliance with all applicable Technical regulations is confirmed (e.g. Technical Regulations "On Safety of Low Voltage Equipment" and "Electromagnetic Compatibility of Technical Devices").
For more information, please contact
Operations Manager
Russian and Customs Union Certification